Morthus "Over the Dying Stars"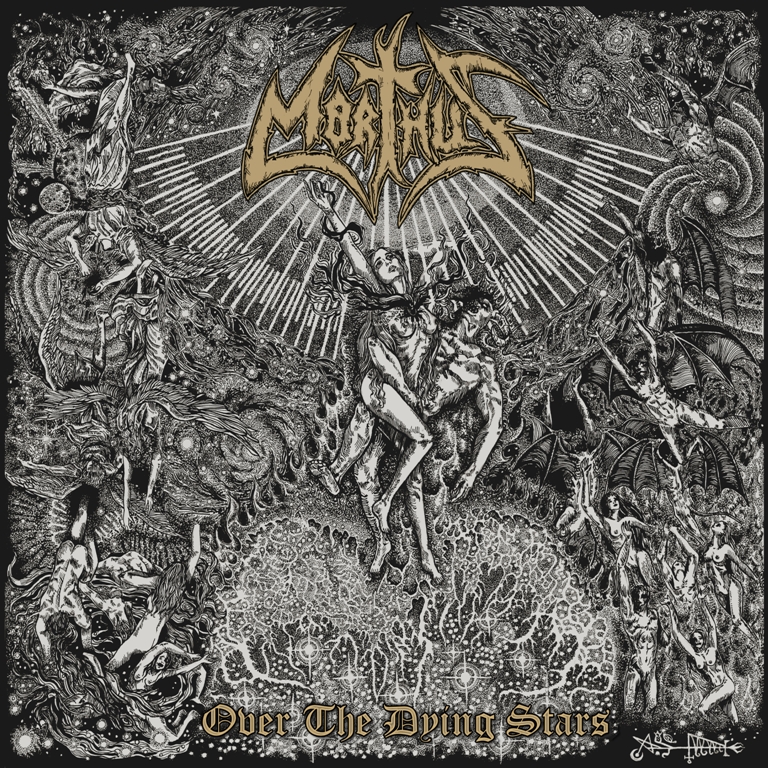 Band:
Morthus
Album:
Over The Dying Stars
Country:
Poland
Style:
Death/Black metal
Release date:
03 June 2016
Track-listing:
1. Vastness Above (Intro)
2. Unholy Cult of the Ancient One
3. Gospel for Evil and Chaos
4. Revelation Hunt
5. Across the Void
6. Hate & Pride
7. Chant of the Blazing Breath
8. Sons of Black Fire
9. Doomsday Below (Outro)
Line-up
Hellwolf - Bass
Rageblast - Drums
D. Cardinal - Guitars (lead)
P. - Vocals, Guitars
Band's Facebook
Witching Hour prods
Born of fire and chaos, a ruthless horde from Poland was founded in 2012, when four maniacs fueled by unholy spirits of such cult acts as Morbid Angel, Bathory, Dissection and Destroyer 666 decided to forge their own version of death metal with influences of black metal scene. Since releasing "Legacy of Astaroth" demo and well-recieved EP "The Abyss" the band played numerous concerts, and tours with Infernal War, Outre, Christ Agony, Nomad, Inferno or Arkona. Poland always was the motherland of extreme metal, and this time her next child MORTHUS is ready to spread chaos and blasphemy worldwide.
The next level of their four-year activity is "Over The Dying Stars" album will be released via Witching Hour Productions as a 12" limited vinyl, digi pack, limited cassette, digital and t-shirt bundle.